Quality vintage french building materials
Quality vintage french building materials
Quality vintage french building materials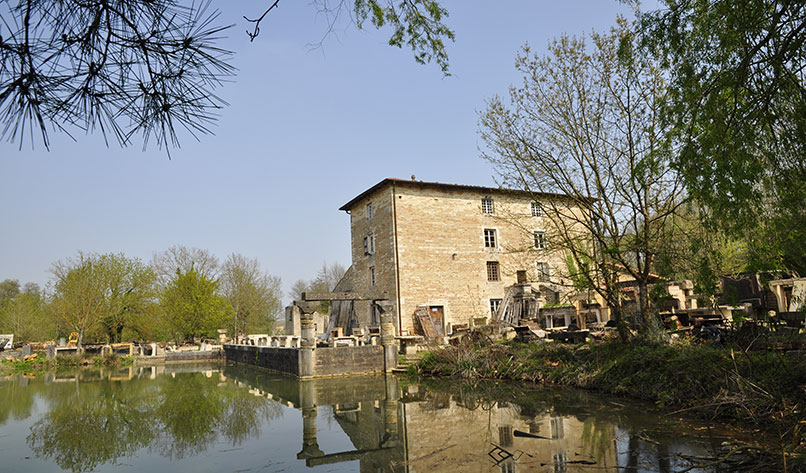 The Moulin du Bois
At the very end of Charbonnieres village, north of Macon, the Moulin du Bois sits between the rivers La Mouge and La Petite Mouge.
The original mill already appeared on the Cassini map, drawn up on the orders of King Louis the XVth. This is where doors, banisters, wood flooring and panelling are stored today.
The company
Georges Renoud-Grappin created his company just after World War II .
Grandson of the miller, and a carpenter himself, Renoud Grappin was a trailblazer at a time when people were rediscovering the beauty of vintage materials. His universal knowledge and passion for his work drew hundreds of people to Charbonnieres, including VIPs like Catherine Deneuve, Alain Prost, Francis Bouygues, Bernard Pivot…
In 2008, after a life dedicated to work he sold his company to longtime acquaintances Patrice and Anne de Rambuteau who are as passionate about French cultural heritage as their predecessor.